Opening hours:
Tuesday 9 am to 6 pm
Thursday 9 am to 6 pm
Friday 9.00 to 6 pm
If you prefer an appointment on a Monday, Wednesday or in the evening, please contact me for further options.
A Skype / telephone consultation is possible, on request also including a distance treatment.
Gift vouchers can be posted within a week after payment.
Are you having doubts that I am the right person to help you? Send me an e-mail with your question, wishes or your greatest concern, and I will contact you within 48 hours. No strings attatched. Then we can discuss how we can help you further –  together.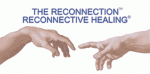 Mailing list
Register for my mailing list and stay informed of all activities, workshops and lectures. Receive personal invitations for f, ex, the HSP congress and claim your personal discount.