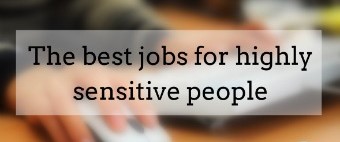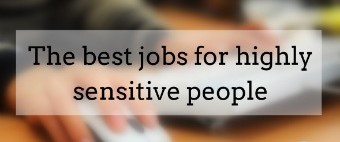 Have you heard of high sensitivity?
Maybe you even are (high) sensitive?
Than I'm looking for you!
I am working on a practical, informative and personally inspired book on what high sensitivity is and how to enjoy it. In this context I am lacking information on careers of HSP's
There is astonishingly little facts on HSP occupations available in books or on the internet. Most of the information that there is is rather vague, like 'HSP's are suited for…'. But no actual facts.
And that's where this survey comes in. I want to collect some first-hand information of HSP'ers and their work experience and preferences.
Are you in?
Yes, I participate in the survey Highly Sensitive Professionals!
(Please add your contact details in the last box if you want to qualify for winning the book!)

It's only 9 short questions and will take you but a few minutes. Your participation is essential and highly appreciated! Among the participants I will give away 10 copies of my book 'Ontdekkingsreis Hoogsensitiviteit' (Expedition High Sensitivity)!
To participatie in my research click here
'Ontdekkingsreis Hoogsensitiviteit' will be published on the HSP congress in Bussum on October 13th.
Would you like to participate in the congress? Send me your motivation and get 10% discount on your fee!



Disclaimer: the survey results will be used by Anke Weber Smit only and not sold or shared with other parties. The results will be not include names or contact information.