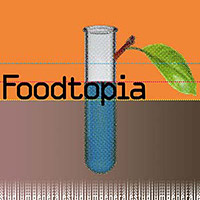 This week I'm a bit early to give you time to read the blog and maybe go to the lecture it announces, coming Wednesday (=.
I really want to bring this lecture to your attention. It sheds light on how we deal with the mixed feelings many have about meat (production, consumption, effect on the planet).
The presentation is held by Professor dr. Cor van der Weele, professor of humanistic philosophy at the University of Leiden, on Wednesday, 25.02.2015 in Leiden, Museum Boerhaave.

Onze haat-liefdeverhouding met vlees. Hoe moet het verder? (WO|25|02)
De problemen rond vlees stapelen zich op, en veel mensen die op het oog tevreden vleeseters zijn kampen onder het oppervlak met ambivalenties. Dat leidt vaak niet direct tot andere consumptie. Maar als we ons afvragen welke toekomstige opties aantrekkelijk genoeg zouden kunnen zijn, doen we er toch goed aan die ondergrondse spanningen serieus te nemen. Vallen er veelbelovende wegen te schetsen naar een toekomst waarin we veel minder vlees eten?
En kan kweekvlees daar een rol bij spelen?

De spreker
Professor dr. Cor van der Weele is bijzonder hoogleraar humanistische wijsbegeerte aan de Wageningen UR. Zij studeerde biologie en wijsbegeerte en werkt op het snijvlak van die vakgebieden. Ze heeft de afgelopen jaren onderzoek gedaan naar ethische en maatschappelijke kwesties rond kweekvlees en naar transitievragen in verband met onze eiwitconsumptie. Meer algemeen is ze geïnteresseerd in morele vragen die samenhangen met gemengde motivatie en selectieve aandacht.
Tijd, plaats en aanmelding
WO|25|02
15.30 uur tot 16.45 uur
Museum Boerhaave
Lange Sint Agnietenstraat 10
Leiden
Toegang met een geldig entreebewijs voor het museum.
Iedereen welkom.
Wel aanmelden via de website van het museum!

Reference
http://www.museumboerhaave.nl/te-zien-en-te-doen/agenda/550-lezing-door-prof-dr-cor-van-der-weele/