21-day meditation challenge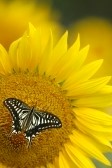 A small daily challenge for 21 days.
I am very happy to be able to walk this path with all of you. I hope that everyone can enjoy the moments of wisdom and the results of this work developed by Deepak Chopra.
This process lasts 21 days.
21 days because, according to neuroscience, this is the minimum time needed to create a new habit. From here on, it is up to us. Let's take this journey together!
Each day, you will receive a short audio meditation, a task for the day and a quote. You will get this information in a WhatsApp group that I will create especially for this 21-day meditation challenge.
You do the meditation and task in your own time, throughout the day.
It takes between 15-30 minutes, depending on how much effort you (can) put into it on any particular day.
Price: € 10
Contact: info@ankewebersmit.com
---
Aanmeldformulier
---
Andere activiteiten
No events in this category