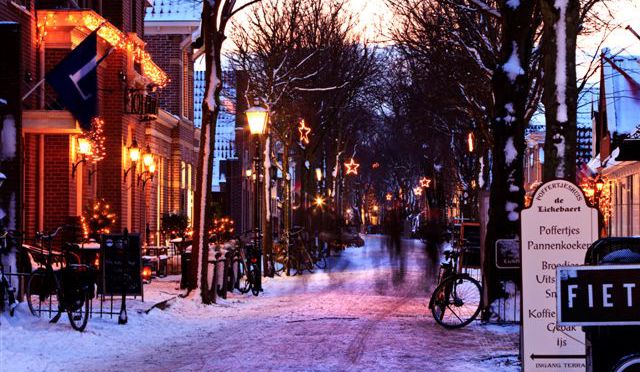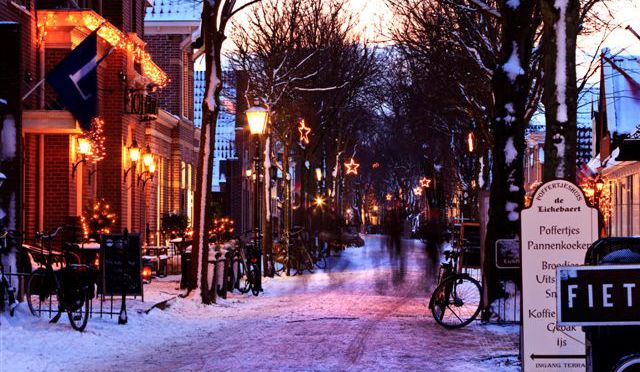 It's December again. For some this is a wonderful time of candles, cookies, friends and celebration. For others, however, December is a month of rushing, stressing, no time at all and too much sweets.
Do you recognize yourself in the second category? Do not despair-just use my favorite 5 tips to de-stress your December and have the most relaxed Christmas ever.
 Outsmart the December hectic
Since I have a family of my own, I regularly think of my mother in December. She used to get so stressed when Christmas came close: do all the shopping for the holidays: what to cook? Who would come to visit? Do we have all the presents for the people we are going to visit? What to buy for the 2-4 days that the supermarkets were closed for a couple of days over Christmas? (this was in Germany, during the 1970s and 1980s)? I so clearly remember her slightly stressed face and absent mind when we kids were asking if we could bake cookies or handcraft some Christmas ornaments.
As a kid I always wondered why she didn't seem to enjoy the 'most wonderful time of the year' (according to a well-known Christmas song) as much as we kids. Of course, years going by, I understood better and better.
I still love December, and over the years I've learned , also using the memory of my mother's slightly absent face,  that December is more enjoyable for everyone around me if I manage to relax. If I manage to enjoy, smile, meet friends for Christmas crafting and loose myself in baking cookies with the kids. I learned that the even the perfect gift is in fact less precious tan the festive anticipation dominating the weeks approaching Christmas.
Are you also fond of December but do you tend to end each year feeling rather exhausted? Over the years, I have developed some great strategies to fully enjoy this holiday month with all its lights calmly and relaxed.

Tip 1. Permit yourself a slightly un-perfect Christmas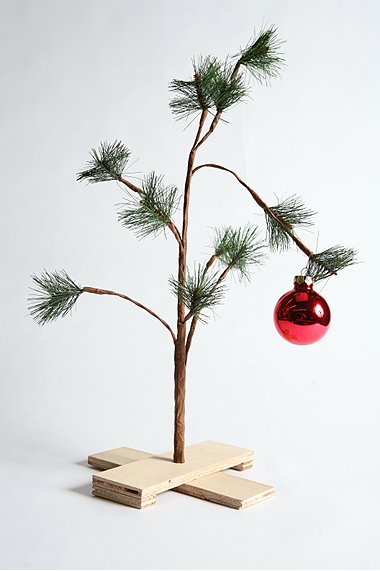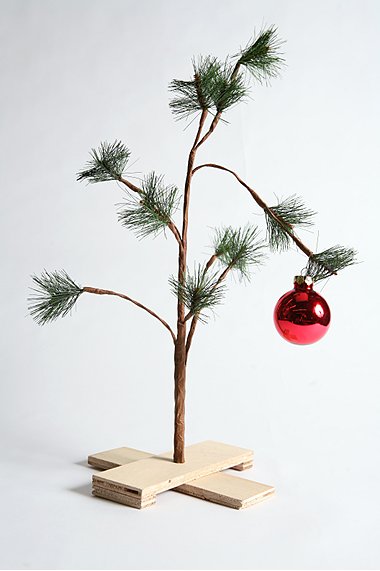 Accept that Christmas is not going to be perfect. Your perfect Christmas tree may miss a branch. Your cozy dinner party is dominated by a family discussion. The beautiful dress of your daughter is spiced by the contents of a caramel-filled chocolate sweet. The same sweets that now sail through the room which annoys granny.
And the point is: it does not have to be perfect. Where did we get the idea that Christmas is above all about appearances? From America? Where the Christmas season seems to be all about consumption and appearances?
When I grew up Christmas was much quieter. Less decoration, less gifts, less hype. More simplicity, and more fun. Christmas was festive, candle-lit and cozy.
Christmas does not need to be perfect. It is not going to be perfect either. Because just as you have it all perfectly organized, you will discover that compulsion is contra productive for a pleasant atmosphere.

Tip 2. No need to overindulge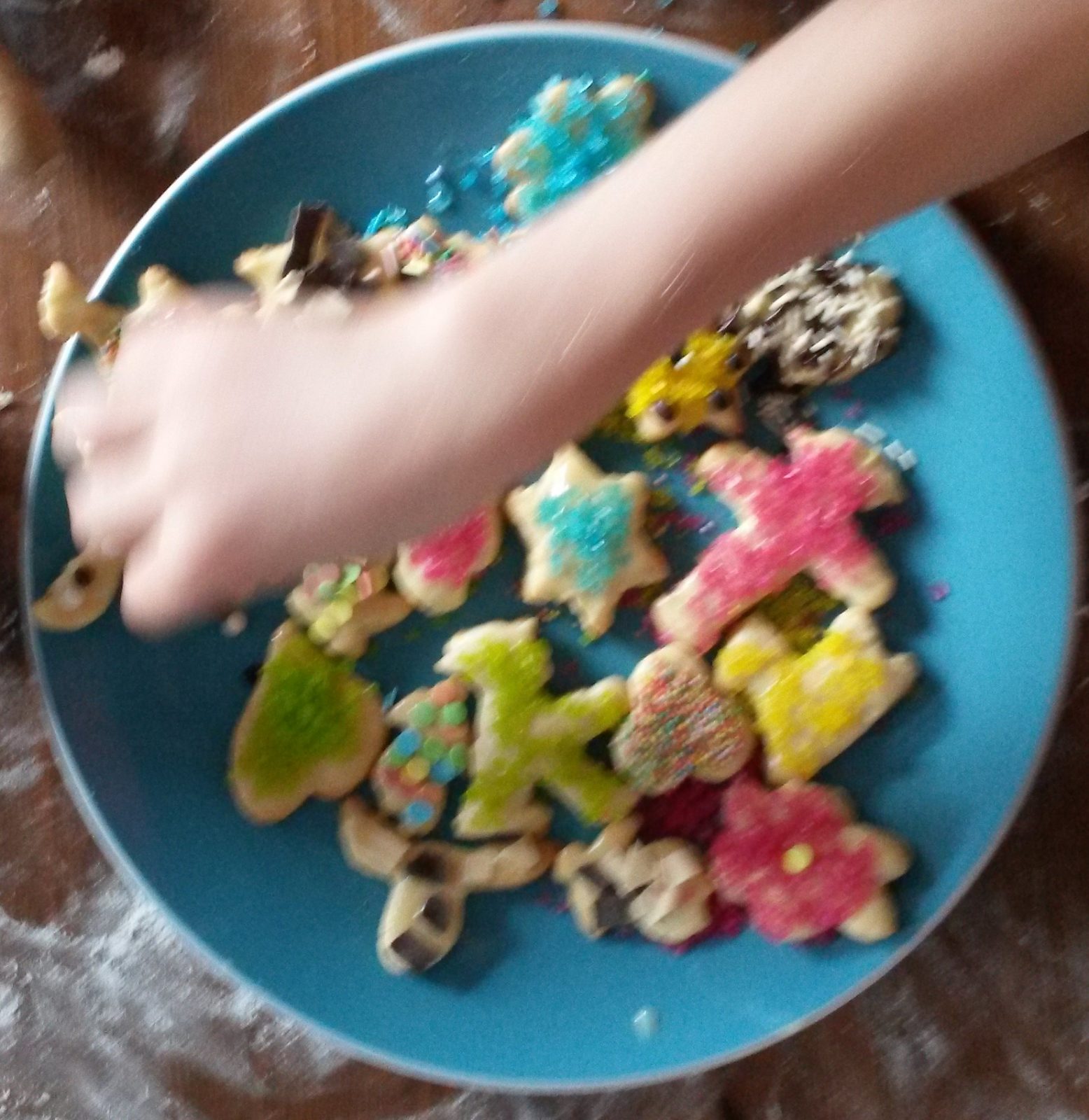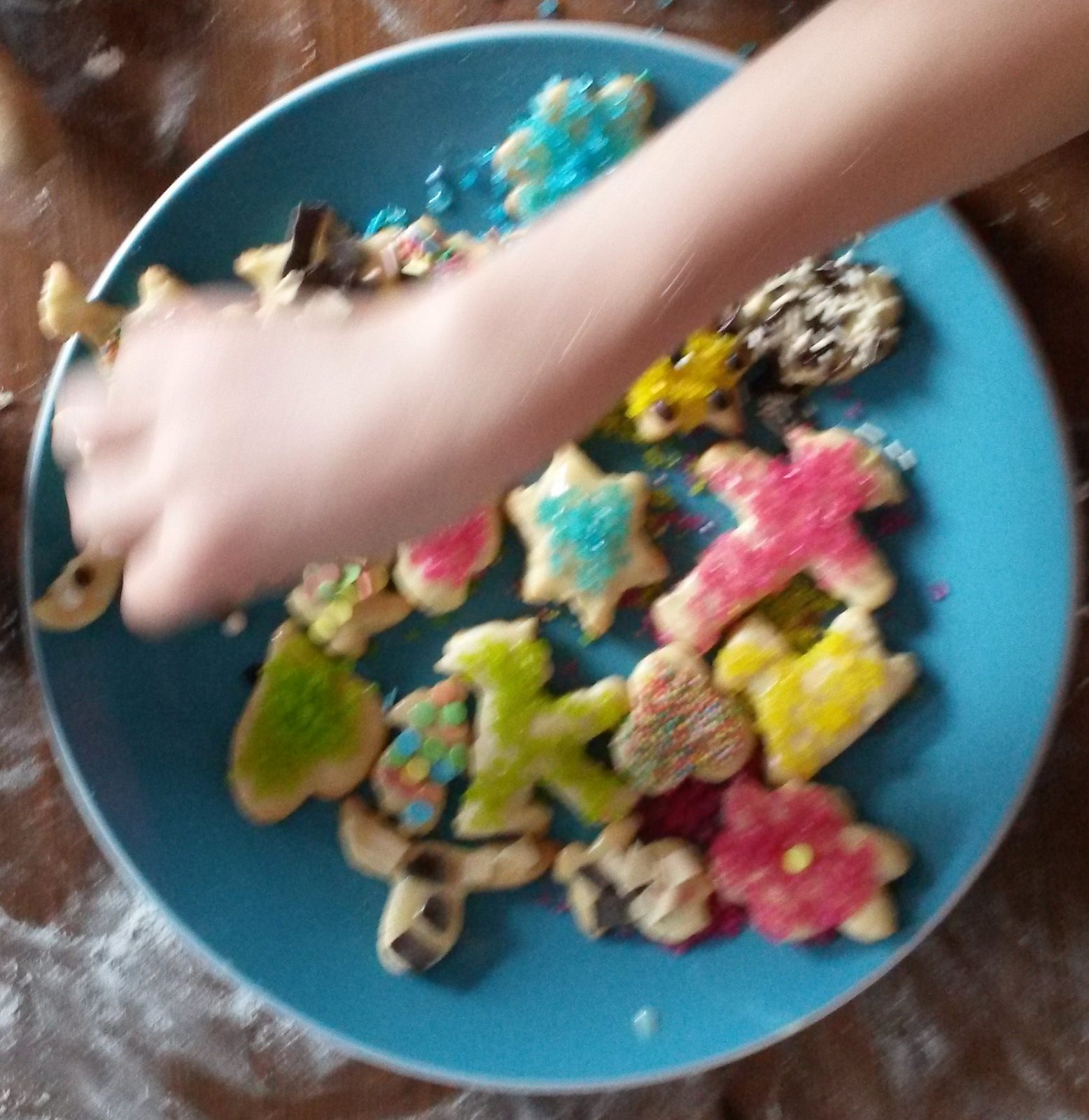 At Christmas, it is tradition to eat and drink a lot. But that does not mean you have to practice that tradition. It's not necessary to overload your body because you are celebrating Christmas. This applies especially for people who are (high) sensitive.
In fact, you'll enjoy the holiday period even more if you're comfortable in your body. Instead of overindulging, try some of the following:
Present healthy dishes at Christmas breakfast. For example, opt for a carafe of a green smoothie instead of orange juice.
Do you have an evening with a full Christmas dinner ahead? Then eat lightly during the day to enjoy the dinner more. For example, lunch with some fruit or grilled vegetables.
Leave the snowflake-shaped chocolates and other treats alone as much as you can. These extra snacks are the reason that people gain weight during the holidays; not Christmas dinner. One Christmas candy easily contains 50-80 kcal. That means, that you easily end up having eaten the worth of a whole Christ mas dinner before you even started dining! And won't it be a shame to be unable to enjoy the special Christmas dinner treat in favor of some lousy sweets?
Leave the alcohol for later. Start, for example, only when you are seated at the table. Starting later results in fewer drinks per day.
By consciously dealing with food and drink, you avoid overeating. Thereby you also feel well the next day. And you don't start 2017 with the good intention to take "better care of yourself."

Tip 3. Make a point of enjoying the outdoors

Often, Christmas is a time that is mainly spend indoors and with lots of food. Most people, however, are not at their best in these circumstances. So why not plan a Christmas walk instead of eating another bowl of Christmas chocolates? It doesn't need to be complicate: opt for a nearby park or forest, pick a lake of another place that you like and invite your guests to join you. I personally prefer a walk starting and ending at home, since it saves me the hassle to get everybody organized into transport. But if you schedule plenty of time, a nice spot to be outside might be preferable and more relaxing to just a short walk around the block of flats where you live.
Convince probable sceptics that a walk is a good idea by mentioning the benefits for digestion and calorie burn-off through movement. And of course there is the ever-convincing argument that the kids will be so much calmer after a time of running, climbing and shouting outside.
Be sure to inform everyone prior to their visit that you plan to go outside. People who are not dressed for an outdoor walk might not be too thrilled to walk miles on their Christmas high heels or just wearing thin panties at around 0 degrees.
Tip 4. Make it about people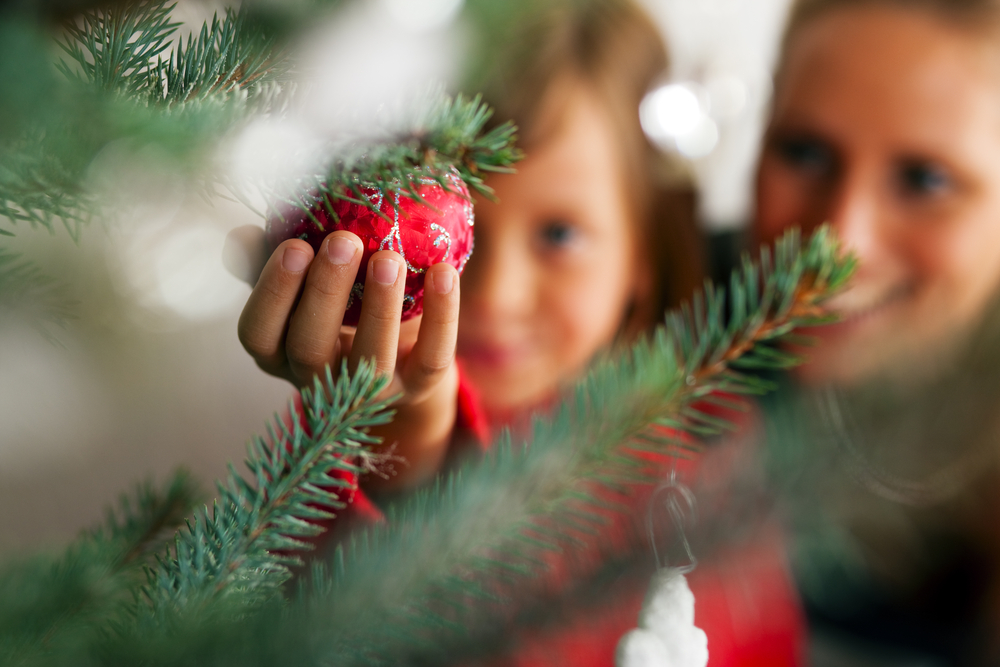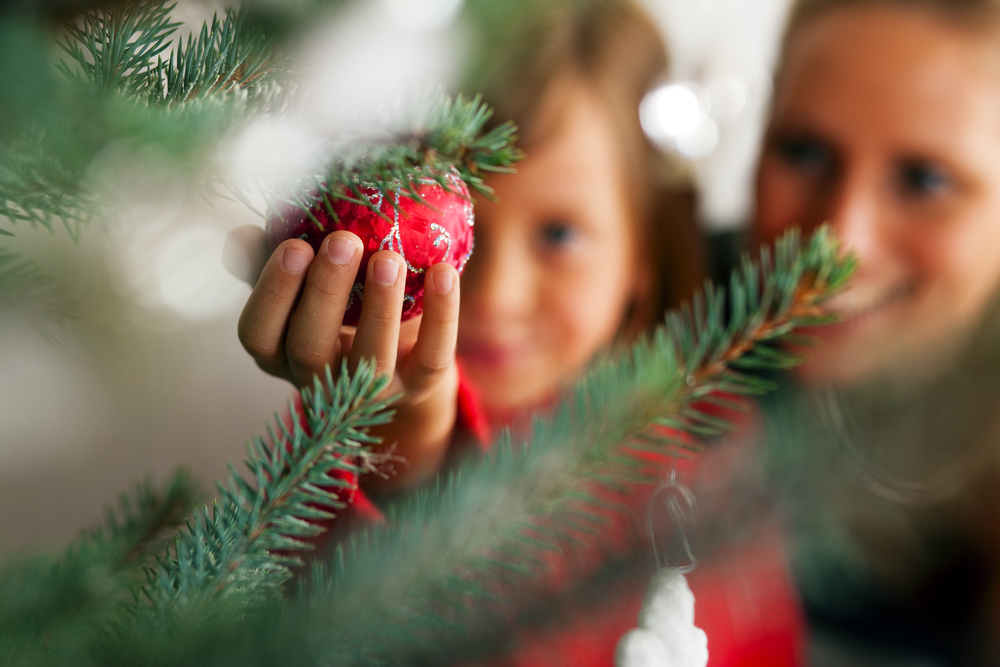 Sometimes it seems as if Christmas is about the tree, the cards, gifts and the Christmas dinner. But in reality all these things just decoration.
You can celebrate Christmas without a tree and under fluorescent lighting. You can celebrate Christmas without Christmas cake or roasted turkey. You can even celebrate Christmas without gifts.
But without people there is just not much to celebrate. It's the people that make the holidays worthwhile. We often celebrate Christmas with the people we love the most. So focus your attention on that. Make sure you enjoy the company, and do your best to give your company memorable days. In our culture we often enjoy the company while enjoying a snack and a drink (see also Tip 2). And how nice that then may be, also try a game all together or a pleasant walk (see also Tip 3). Such experiences often leave a more permanent positive impression than whichever banquet!

Tip 5. Carpe diem – enjoy the moment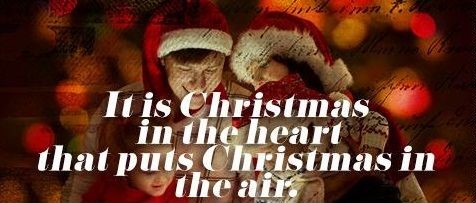 Many people feel the general expectation that they have to be mandatory social during Christmas a big burden. Yet how about using the Christmas celebration as a great mindfulness exercise? You can practice and enjoy yourself to the fullest at the same time!
For example: the purchasing of the Christmas tree. On average there are dozens of trees. Some stand back and you cannot see them, others are wrapped in and you see nothing of how they look. Usually, the place is incredibly busy and you won't do yourself a favor pressing for the "perfect" tree in the crowds. Last year, my husband reminded me of an important lesson: He held up any tree, about the length that we wanted, and cried, "Anke, let's take this one! It looks just fine.". I wasn't sure, but he responded: "It's not perfect but, hey, what does it matter if he is a bit strange?" I agreed, and instantly felt my body relaxing. We left the noisy crowd behind, happy with our tree. And you know what? Once at home it turned a beautiful tree, especially after the crafts of the children adorned it.
More options for Christmas – mindfulness:
 Start the day without expectations. You can do your best to have it nice and cozy, but do not necessarily assume that it will come to be just the way that you envisioned.
Your special dinner may burn, the atmosphere may be just average, the tree may fall over due to your overactive little cousin or your new kitten. Who knows what's going to happen. The point is this: it does not need to be perfect. Just make it your mission to enjoy the imperfections.
Remind yourself regularly to keep your attention in the moment. Especially if you are annoyed, feel uncomfortable or try to meet sky-high expectations. If you notice any of these feelings, then literally get out! Take a short trip to the toilet and let cold water run over your wrists. Or step outside for a breath of fresh air. It works wonders!
Or bring your attention back to your breath. Or give something you are doing your full attention; Cut the vegetables, wash your hands, listen to somebody, play with a pet, etc.
Are you getting annoyed by other people? Try the following exercise: Try your very hardest to feel sympathy or even love for the other person. Irrespective of how annoying you find certain characteristics of that person. You'll soon find that you quickly feel calmer and at ease.
Try to enjoy the moment as it comes. Don't expect it to be something different, don't aspire to change it. Just try to appreciate it.
The more you live in the moment, the more magical your Christmas will be!
In short: Keep it simple. And do not forget to enjoy! In that way you make your Christmas as magical as it seems in the movies – or in your childhood memories; even without snow.

These are my favorite tips for an enjoyable and relaxed Christmas.
-> Which tip is your favorite?
-> Which exercise (tip 5) would you like to try?
-> Do you have an edition to this list? Send me your favorite tip!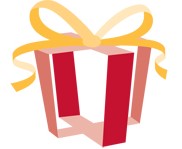 And if you now decide to give a dear friend or family member a wonderful experience as a gift instead of something they might not need, I might have just what you are looking for! A small hint: it saves you money without diminishing the quality of the gift! Want to know more? Come back to my blog tomorrow and find out!

Merry Christmas!

Do you like these tips but are worried about how your family and friends might react if you choose a less-perfect Christmas? Read the next article: "The pitfall of over-adaptation: why to stop it and how." Online on December 21st.
Are you triggered by this article? Know then that I'm offering a (free) Inspiration session where you can get more general tips or tailor-made advice for your personal situation. Call 06-53667256 or send an email to info@ankewebersmit.com.
Don't want to miss an article in the future? Sign up for my (monthly) newsletter with all articles and more interesting information! Go to: www.ankeweebrsmit.com.
PS. Let other people in your network benefit from this article by SHAREING it through Facebook, LinkedIn or Google+.
 
Anke Weber Smit, P.h.D. is an passionate coach and approved healer with nearly 10 years of professional experience working with children, teens, adults, and companies. Anke's mission is helping people with recondition the past and creating their future lifes. She has experience with treating (high) sensitivity issues, eating disorders, body image, relationships with others or with yourself, psychological abuse and anxiety. Anke is a honest, warm inspirational counselor, author and speaker who uses professional expertise, humor and personal recovery to help others to help themselves. For more information on her services, please follow Anke's blog or visit her on www.cocreate.com (English) or www.ankewebersmit.com (Dutch)
 
 Image credits 1, 2, 3, 4, 5, 6 , 7